Streaming services from anywhere
Star VPN streaming servers lets you view the content you want from anywhere in the world.
Fast VPN, verified by users
Star VPN delivers a far more consistent VPN connection, even to long-distance servers.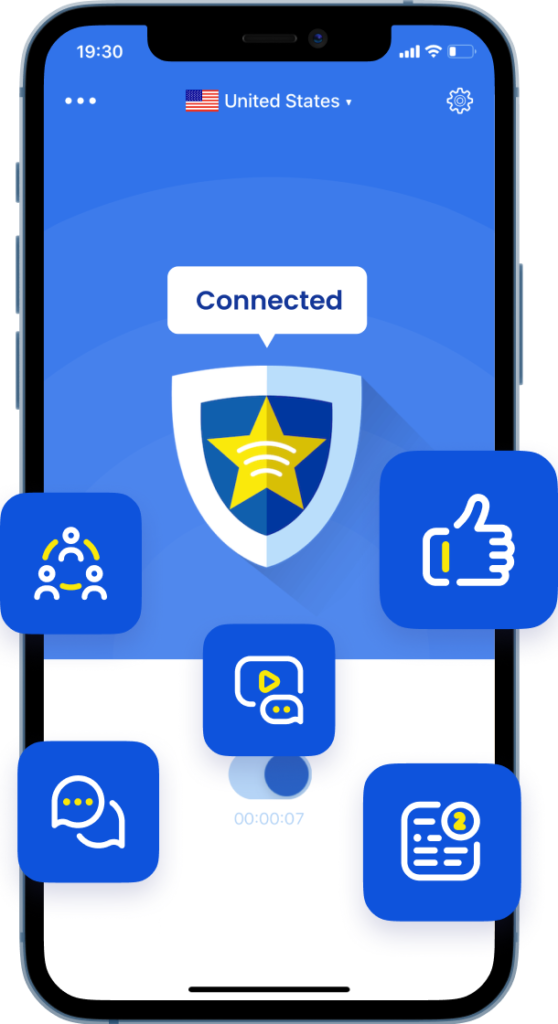 Access the internet without borders
More than 800 VPN servers allow you to connect through host sites in more than 50 countries, including 20+ specific cities around the world.
Secure connection
With Star VPN, all your internet data stays safe behind a wall of next-generation encryption.